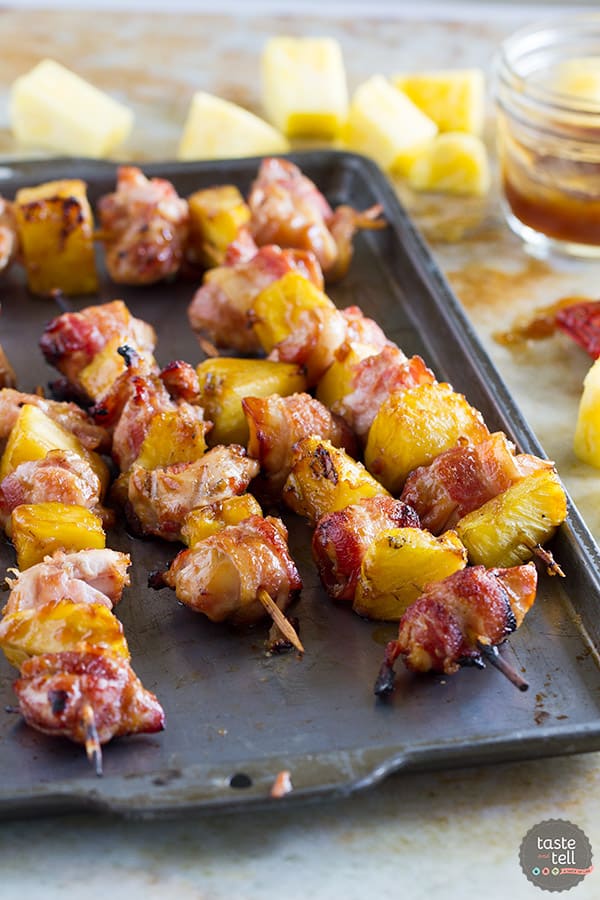 Delicious Teriyaki Chicken On A Stick
Craving something delicious yet easy to make? Teriyaki chicken on a stick has you covered. Not only it is flavored with sweet and savory teriyaki sauce, but it's also served on a stick, making it perfect for parties and get togethers. With a few simple ingredients and steps, you can whip up this mouth-watering teriyaki chicken in no time.
Ingredients
Here's what you need to make teriyaki chicken on a stick:
2 lb skinless chicken thighs or breast
½ cup soy sauce
½ cup sake
3 tablespoons mirin
3 teaspoons sugar
2 tablespoons vegetable oil
10-12 wooden skewers, soaked in water
Instructions
Start by marinating the chicken. Place the chicken thighs or breast in a bowl, add the soy sauce, sake, mirin, and sugar, and mix well. Cover the bowl with a plastic wrap and let the chicken sit in the marinade for 30 minutes to 1 hour in the refrigerator. Preheat the oven to 375F.
Thread the marinated chicken onto the wooden skewers and spread them on a greased baking sheet. Brush the skewers with a thin layer of oil and bake for 15-20 minutes.
When the chicken is done baking, it's ready to be served! Serve the teriyaki chicken on a stick with steamed rice, miso soup and enjoy!
FAQs
Q: Can I prepare this dish ahead of time?
A: Yes, you can marinade the chicken and pre-soak the wooden skewers a day before. When you're ready to bake them, just follow the instructions.
Q: Can I freeze the leftover chicken?
A: Yes, the leftover teriyaki chicken can be stored in the freezer in an air-tight container for up to 3 months.
If you are looking for Teriyaki Chicken On A Stick Recipe you've came to the right page. We have 5 Pics about Teriyaki Chicken On A Stick Recipe like Chicken Teriyaki on a Stick – Country at Heart Recipes and also Teriyaki chicken on a stick at the Three Rivers Arts Festival. Read more: